The best ice cream in Split? Take me to Dolcemania, please!
---

When it comes to the best ice cream in Split, no one and everyone is right. Tastes should not be discussed. But if you truly want to offer the best, and Dolcemania does, you should learn from the best. Right?
It is a widely spread notion that the Italians make the best gelato in the world. If that's true, then we should take a trip to Italy. Or should we? Why go there when you can have it right here, in the «most beautiful city in the world», as locals call it, the very heart of Dalmatia – Split. Dolcemania has brought it to you.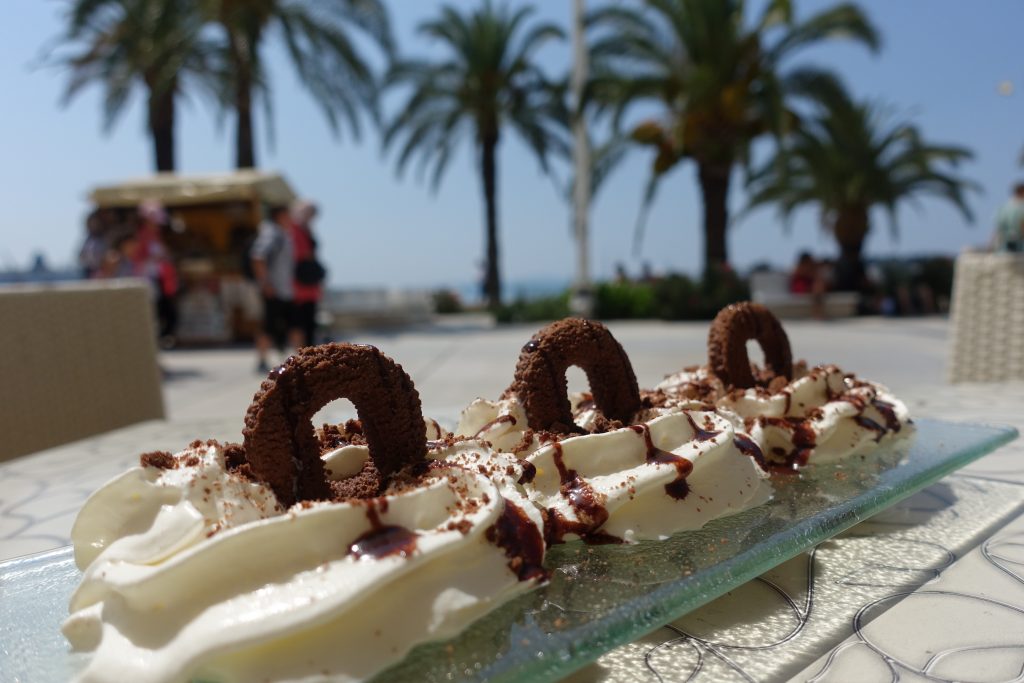 Bringing an Italian pastrychef to Split
Italians have been developing and enhancing their production and the process of making the best ice cream in the world making it hard for anyone to beat them. As multiple world champions, these ice cream makers have proved that they are truly great for a reason. So if you can't beat them, join them, learn from them! And learn we did. Bringing an Italian pastrychef was the first step towards our goal. He brought his knowledge and experience, his love for sweet desserts and amazing ice cream blending it all into an irresistable taste that we present to you today.
Making the best ice cream «the old way»
Over the years the quality of ice cream slowly degraded all over the world since manufacturers found a way to make it cheaper. This caused people to forget what the real ice cream tasted like. But this wasn't the road we wanted to take. So that when people today try Dolcemania ice cream, called «premium», they say it is great, usually because they are too young to remember what it used to be like or they had forgotten what the real ice cream tasted like. So maybe our ice cream shouldn't be called premium, but «real» ice cream instead.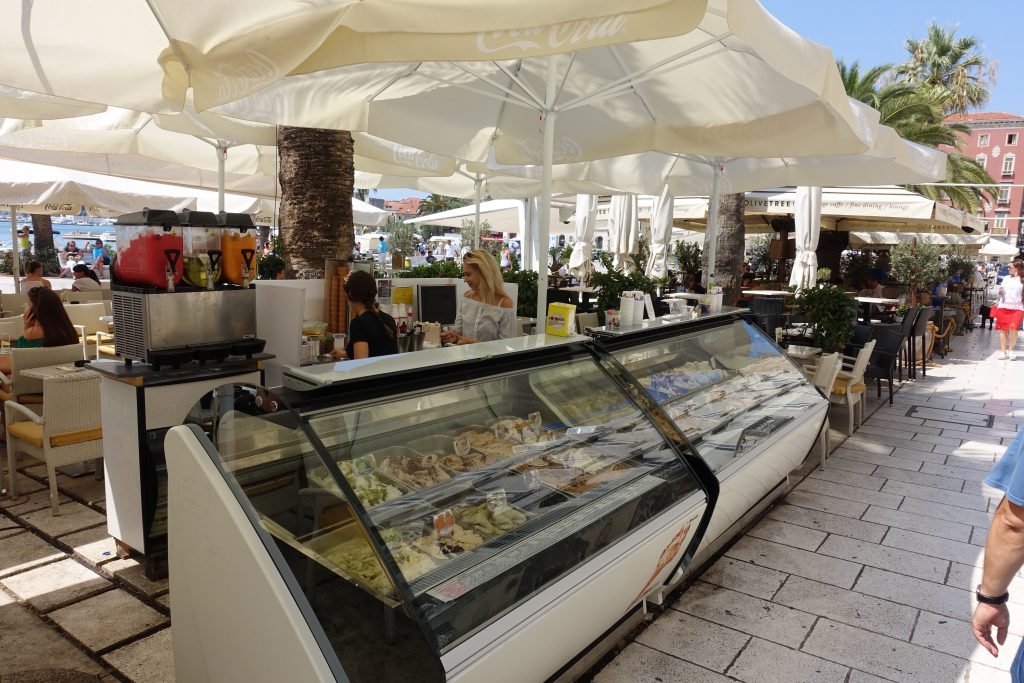 Dolcemania offers a great variety of flavours
More than 30 different flavours, colors and varieties are made right here with carefully chosen fresh ingredients making it a true heaven for every ice cream lover. Served in a cup or a cone these flavours are hard to resist, as we have been told. Over the years we have expanded and improved our offer so that everyone can find something to suit their tastebuds. Therefore, we have even included gluten free flavours in our offer. Our premium ice cream in Split can be found in several locations:
Dolcemania patisserie, Mažuranićevo šetalište 1
Kavana Ćakula (Ćakula caffe), Obala hrvatskog narodnog preporoda 6, Riva
Uvala Bene (Bene beach, northern part of the Marjan hill)
as well as other places like
Paradiso cocktail bar, Kamila Tončića 4
Heritage Tennis cafe, Put Firula 18
They say we have the best premium ice cream in town! Come and check why. ;) Dolcemania awaits you.